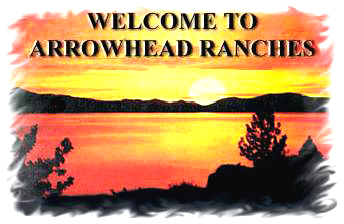 Arrowhead Ranches is a hard working Texas real estate company that services sellers and buyers of ranches throughout Texas. We have sales operations in Marble Falls, Lake Travis, Blanco, South & West Texas, North America and South America. We assist serious buyers of recreational ranch property, estate property, deer ranches and ranch real estate for the purpose of helping sellers in the sale of ranches. Trying to match a buyer's ranch investment needs with a seller's key objectives in Texas ranch sales, is our focus.
We specialize in IRS 1031 Exchanges, so sellers and buyers can get the most out of their investment dollars in order to build a lasting estate. Hanging signs on property and waiting to see what may happen is NOT what we do. If you want a professional ranch sales company that has well over 40 years of contacts all over Texas, then we would like to talk with you.

Home / Welcome / Hill Country Ranches / South & West Texas Ranches / Large Exotic Ranches / Contact
Scouting Ranches For Buyers / Selling Ranches For Owners / Wildlife News
NOTICE: Information shown here is from sources deemed to be reliable but is not warranted by this Broker. Properties displayed herein are subject to errors, omissions, changes in price or terms, prior sale, or withdrawal from the market without notice at any time. The contents hereof are not presented as an offer to sell, but are merely descriptive in nature. Any offer must be based on the buyer's own investigations and not representations made by this Broker or any other Broker, reguarding water, endangered species habitat, EPA regulations, and all other aspects related to these properties.