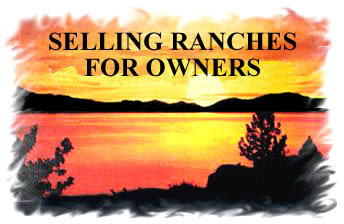 "Selling Quality Ranches for Owners."
We are selling ranches as fast as we can list them. We are always interested in and welcome the chance to sell your ranch or farm through hundreds of contacts made in Texas & out west during the past 40 years or so.
If selling your ranch is important, we'll do it - fast, quietly and professionally. We specialize in 1031 exchanges. Most importantly, we sell ranches - not just hang signs on them and wait. And we watch what we say and do when showing your ranch. All people who are shown your property will be qualified to buy it.
The form below will allow you to send us information about your ranch so we can get acquainted.